Prez Sez
Our President Angelo Tata, I have been running, guiding, and now maintaining the Club for the last 20 years I am an avid builder and flyer of all types of Radio Control Aircraft. I am an Intro Pilot with the Academy of Model Aeronautics and I enjoy the camaraderie of our Club members. I work hard in my retirement keeping the peace and caring for our exceptional flying field. We welcome you to visit and join our fine organization.
Please feel free to contact me below
with any questions or complaints.
Dear Members, I met with the new park Manager on Thursday May 14th 2020in the morning at our field. I asked if we could resume operations and indicated that what was on the DCNR website and what Governor Wolfe dictated on the State website was contradictory. Our new manger is Kaitlin 'Kate' Gunderson Thorpe. During my presidency she is about the sixth Park Manager that I have had the pleasure to work with, one of which was very bad. So far we are forming a good relationship, lets keep it that way. That being said she indicated that we can resume flying although no gatherings or events can occur, or we will be shut down again. I explained the situation related to members vs. non members and said our members will all get this message, but we have no way to contact those who are not members, and I expect that the weekend crowd could be large.

It will be up to all of us to police the social distancing protocols including wearing masks, and doing so ourselves. Please no more than 2 persons at a flight table at any given time. Everyone else needs to be dispersed with no close nit gathering.
We all waited a long time to get our field privileges back so lets not blow it. The maintenance crew has put a lot of effort into maintaining the field in pristine condition to be ready start flying again.
Last but not least, pick up any trash and take it home. There is no trash collection by the Park Services. It also wouldn't hurt to pick up any litter and help make our field shine.
It's in our hands now. We can make it happen.
Angelo Tata, President and Field Maintenance Genera NEPRCC 2020..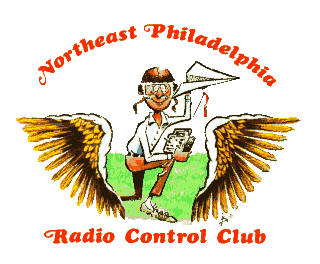 MEASSGE TO OUR MEMBERS
ABOUT RESUMING DAILY FLYING AT THE FIELD AND THE PARK.